About JSL Brands
TWIN DRAGON - Authentic Quality and Flavor                                   
The dragon is a strong character in Asian cultures.  It represents power, strength and good luck.  The Twin Dragon brand reflects our ties to authentic Japanese and Chinese food with one dragon from Asia and the second from the United States.  Our noodle and wrapper recipes are based on an authentic foundation infused with American taste and texture preferences.  The Twin Dragon brand is our commitment to quality and category leadership ---  "Authentic Quality and Flavor."
FORTUNE - Harmony in Asian Flavor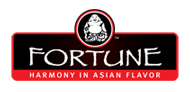 The Fortune brand is symbolized with a Laughing Buddha.  In Chinese culture, the Laughing Buddha brings forth happiness, good luck, prosperity, contentment and joy.  Our goal with our Fortune products is to bring pleasure and happiness to our customers through convenient and great tasting Asian noodles. 
JSL FOODS PROFESSIONAL PRODUCTS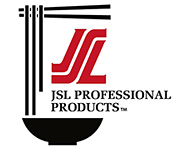 The JSL Foods Professional Products brand for our Foodservice and Industrial customers reflects our commitment to Food Scientist and Professional Chefs in their pursuit for high quality products that address specific solutions and creativity.
SPRING HOME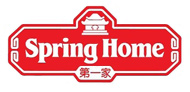 Spring Home is the premium brand of the Tee Yih Jia (TYJ) Company. The company's headquarters are in Singapore where they are the leading frozen food manufacturer. The Spring Home brand is globally recognized and is synonymous with easy-to-use spring roll pastry that is produced with the highest standards of product quality and food safety.  Additional products include Roti Paratha, Crepes, Moo Shu Wrappers and a wide range of Dim Sum products.  JSL Foods represents TYJ in the United States.